So the Homie Brock Boogie sent me over this mix of his from years gone by. Super fresh mix of Canadian hip-hop he recorded back in the day. This totally brought me back to a time where life was a little less complicated and I was more concerned with girls, snowboarding, basketball and blunts...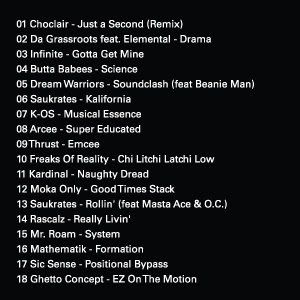 Here's some info on Brock Boogie as well as the mix:
A veteran DJ of 17 years, Brock Boogie has been surrounded by music
since the day he was born. Brock's love for hip-hop started at the early
age of 6 with his first record purchase - LL Cool J, I Need A Beat. Fast
forward 26 years and his collection is now 5000+ records deep & his
knowledge of music is encyclopedic.
A staple in Toronto's party scene for the past 15 years, Brock Boogie's
sets combine battle-tested turntablist skills with deep crates,
flawlessly moving from one genre to another (usually funk, soul,
brasilian, afro, boogie & classic hip-hop).
Brock also keeps busy in the studio, consistantly brewing up fresh
remixes for his live sets.
~ About the mix - Up North Trip! ~
UP NORTH TRIP!, features 90's Canadian hip-hop tracks hand-picked from
Brock Boogie's collection.
"I had a lot of fun pulling these records & doing this mix. Each of
these tracks had heavy rotation in my walkman when I was a teenager,
growing up in Toronto."
The mix itself is also a throwback to how mix-tapes were done in the
90's: No crazy post-production or multi-track mixing going on here. This
mix was done the old-school way with vinyl, a sampler (for ID hits) and
two turntables...all done in one-take!
To peep the mix or download it
HERE